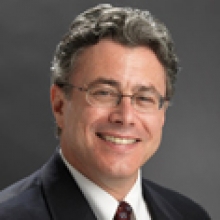 Clinical Associate Professor of Medicine
Director, Penn Program for Mindfulness
Dr. Baime is a Clinical Associate Professor of Medicine at the University of Pennsylvania School of Medicine and the founder and Director of the Penn Program for Mindfulness. Since 1992, the Program has trained more than 10,000 people in mindfulness-based stress management. At Penn, Dr. Baime has developed and led numerous courses on mindfulness meditation and mind-body medicine.
This Program adapts traditional meditation-based techniques and makes them practical, easy to learn, and relevant to modern life. Participants learn how to use these mindfulness-based tools to manage stress, cope with change, enhance communication, deepen relationships, and cultivate personal and professional growth.
Program participants experience improvements in mood, learning, and health, and reductions in anger, anxiety, and depression. Research has documented that these techniques improve performance, memory and focus, and result in decreased burnout and stress at work and home.